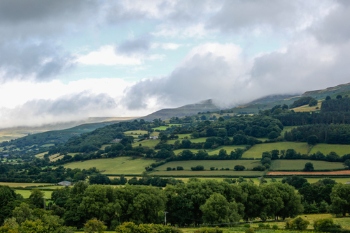 A South Oxfordshire council has said it is 'disappointed' by the Government's decision to order the local authority to go ahead with building thousands of new homes.
Communities secretary Robert Jenrick has written to Cllr Sue Cooper, leader of South Oxfordshire District Council, ordering the local authority to adopt its Local Plan using powers in Section 27 of the Planning and Compulsory Purchase Act 2004.
The Liberal Democrat and Green coalition in charge at the council have pledged to start a new Local Plan with fewer homes in it.
Mr Jenrick, in his letter sent on 3 March, said that withdrawing the Plan 'would be likely to create uncertainty and expose communities to speculative planning applications' – a criticism first made in October.
'According to your own timetable, if you were to withdraw the Plan, local people would have to wait for over four years before they could benefit from the certainty provided by an up-to-date and sufficiently ambitious plan,' he wrote.
'Failing to progress the Plan means failing local communities.' Councillors at South Oxfordshire District Council are scheduled to consider a report regarding the progress of its Local Plan in meetings today.
In a statement issued in response to Mr Jenrick's letter, the council said that progress on the Local Plan had been held up following a temporary direction issued by the secretary of state in October last year, which prevented the council from taking action in relation to the adoption of the plan.
Cllr Cooper said: 'It's disappointing the secretary of state has felt it necessary to intervene, however the council remains committed to working constructively with the MHCLG [Ministry of Housing, Communities and Local Government] and the Secretary of State as well as engaging productively with our partnerships across Oxfordshire.'