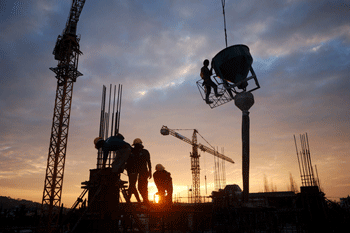 Councils will have a year longer to build affordable homes after construction stalled during the pandemic.
Housing secretary, Robert Jenrick, said the £9bn Affordable Homes Programme until be extended until March 2023.
Estimates suggest 53,000 new affordable homes have stalled since the start of the coronavirus crisis.
Mr Jenrick said: 'Today I am announcing that we are giving more flexibility to housing associations and councils to help them deliver affordable homes.
'We've listened closely to the sector and agreed that there will now have a longer deadline for using Government funding to get these homes built.'