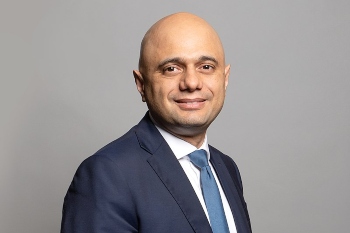 New health secretary Sajid Javid has promised to bring forward plans for social care reform 'quite soon', but failed to commit to an exact timetable.
In one of his first major speeches as secretary for health and social care, he told the Local Government Association (LGA) virtual conference that his first priority was the pandemic.
But he added: 'I'm not simply the COVID secretary. I am the secretary of state for health and social care.'
He acknowledged there was still work to be done 'to put social care on a sustainable footing for the future', but said plans had been delayed by the pandemic.
He continued: 'I don't want to put an exact date on it, but the work [to reform social care] is intense.'
Mr Javid's speech came after the LGA urged him to set out a timetable for social care reform within the next fortnight.
The association urged the new health secretary – who was previously chancellor and secretary of state for housing, communities and local government – to unveil his plans for the social care sector before Parliament goes into recess on 22 July.
Cllr David Fothergill, chairman of the LGA's community wellbeing board said: 'We are still waiting to see what Government will produce in its proposals for a long-term, sustainable funding solution and a vision for a care and support system that is fit for the 21st century.'