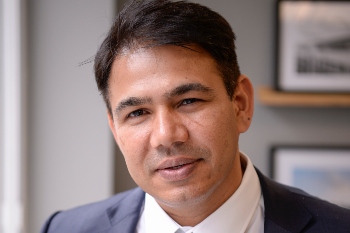 With many construction sites having ground to a hault due to the pandemic, it's proving a slow return – especially with revised guidelines surrounding on-site working practices and social distancing. The long-term impact is vast. A new report by Savills for Shelter predicts housing output will fall by nearly a third this year, meaning many renters, first-time buyers and upsizers will undoubtedly face uncertain times.
The delay in construction will also impact the delivery of affordable housing; a crucial component in addressing the chronic housing shortage and an immediate solution to stimulating the economy. There is already a shortfall of 20,000 affordable homes in the capital. With delays in planning application reviews as councils are under more pressure than ever to deliver high-quality homes, what are the options to deliver genuinely affordable homes at pace without compromising on quality?
The prime minister Boris Johnson's promise to accelerate is welcome news but this must be translated into real action, especially in light of the reported reduction in funding for affordable housing. It is time that local authorities think outside the box and look at alternative methods of housebuilding to supplement its ability to speed up the delivery of new homes. Airspace development, which utilises unused space on rooftops to convert it into new homes or other living spaces, is a proven concept and has the opportunity to deliver 180,000 homes in London alone.
Backed both by Homes England and the mayor of London, we work closely with local authorities and housing associations to deliver affordable homes to people and in places where they are needed most. One of the biggest challenges to the delivery of affordable housing is the demand for land driving costs up. Airspace development does not require any new land, utilising the space on top of existing buildings instead.
Airspace development creates an entirely new property asset class without the need for demolition. It is a complete process that looks to make improvements to the existing building's communal areas and public realm, without existing residents needing to vacate. By tapping into their airspace, councils can create more housing and improve a neighbourhood simulatenously, avoiding large repair costs for roofs, often considered a drain on resources, especially for very old buildings.
Modern methods of construction such as off-site manufacturing can be quicker and easier than traditional methods of build, especially in airspace development. Materials are manufactured at a consistent quality at a swift rate, and installation involves less labour and time on site, saving further costs, with minimal disruption to residents. A tertiary benefit in the current climate is particularly beneficial, as less personnel means social distancing measures can be adhered to while still providing high quality new homes.
With unemployment levels likely to rise, the need for genuinely affordable housing is greater than ever. Couple this with the removal of high LTV mortgage products, those trying to get on the property ladder face an increasingly uphill struggle.
The biggest bottleneck to getting any development off the ground is planning. Simply stating that the planning system is complex and needs streamlining is overly simplistic. Planning departments across the country are underresourced and the system is being overwhelmed and adding further delay with the obvious knock-on effect to the economy.
This is why we are fully behind the new permitted development right (PDR) for airspace development which will be enforced in August. Given the poor track record in general for PDRs, we have been working with the UK government over the past few years to create a blueprint for the airspace development PDR, underpinned by ensuring that all planning fees will still be paid so as not to exacerbate the issue. It would also free up many hours of processing admin within the department.
Affordable housing is an ideal investment for public money, and has real benefit to real people – especially following a time of crisis. We need to build more affordable homes better and faster, and airspace development could be key to accelerating this.
Arshad Bhatti is founder and chief executive of Apex Airspace