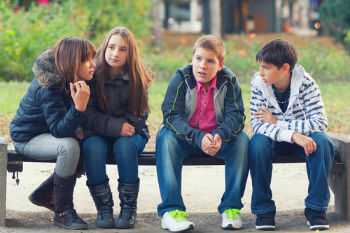 Why isn't it cool to be a councillor? A recent study found less than 1% of young people under the age of 25 are elected representatives on their local councils.
It might be they simply have better things to do, but there is a question of democracy at stake. The younger generation are being 'silenced because of their lack of representation', Sue Baxter of the National Association of Local Councils warned.
The reasons are not hard to discover. Local government has an image problem. Town halls are occupied by stuffy bureaucrats pushing paper and enforcing petty rules, and councillors who like sitting for hours at a time in meetings – that's a perception held by many of all ages but is a particular barrier for energetic youngsters.
Sitting in a committee room discussing complex reports and making weighty decisions does not sound like fun. And it doesn't help that the average councillor is in their sixties.
Under-25s don't recognise it as a place they might want to go and meet like-minded people. "If you don't see people like yourself doing it, you don't want to do it,' an aspiring young politician who became a councillor at the age of 18 told LocalGov.
He also repeated a complaint often heard among younger people – their older well-established colleagues treat them like inexperienced newcomers. They may be exactly that, but they don't want to be made to feel it.
Then there is the time it takes. To do the job properly several hours every week must be devoted to the job of being a councillor. All that partying and going to the pub, or doing sports, may have to suffer for the cause of local democracy.
But there are more fundamental reasons for the apparent crisis. Going back 50 years or more, most people grew up in their community, left school and went into a job, probably got married and more than likely moved into their own home. All that has changed.
Today's youngsters are more likely to move away from their neighbourhood to go to university and then take a job somewhere else. Their work may be precarious and poorly paid. The age of the permanent, well paid job in an established community is rapidly disappearing into history – and that is not a recipe for people having time to devote to their local council.
The cultural atmosphere has changed, with less emphasis on collective well-being and more on individual achievement. And then there is the social media to provide endless diversion - though it can be a blessing in a role in which communication is key.
There are, of course, positive reasons why some young people do make the effort to stand in local elections. They may see it as an opportunity to give their generation a voice, or to get involved in local developments that could affect them and their friends and families.
Others may see becoming a councillor as an ideal way to develop public speaking skills, confidence and valuable experience of "how things work".
So perhaps the answer is to make it easier to take a seat in the council chamber, make the council seem bright and breezy and take away the air of authority.
Probably not. For a start, young people are extremely sensitive to feeling they are being patronised. Making councils cool is not the answer.
More effective, as NALC and others recognise, is to try and make people aware of what their council does and the important role it plays.
A range of campaigns aimed at doing just this have been launched in recent years by NALC, the Local Government Association and others. There is no lack of willingness to put time and resources into encouraging more active participation.
Individual councils no doubt have a role to play. They can try to make sure committees are not overburdened by dense and jargon-filled documents. They can try to streamline proceedings.
Most importantly, local authorities can make sure to publicise the important work they do and the fact that they make decisions on issues that affect people in their everyday lives.
Most young people will still not want to sign up. But others, who care about what happens in the areas where they live and want to have a say, will get involved – as some already do.
The pressures of modern life do not seem to encourage active participation in local democracy. But if more young people can be persuaded there is something in it for them and their communities, local democracy will continue to serve them and generations to come.