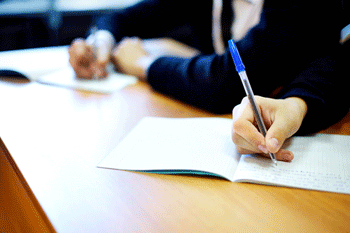 Blackpool Council's efforts to improve local schools have been branded 'not fit for purpose', with thousands of children thought to be receiving an 'inadequate' education.
An inspection of Blackpool by watchdog Ofsted today concluded efforts by the local authority to improve standards had been insufficient.
Currently only half of the borough's secondary schools are thought to be 'good' or better, creating a situation where more than 2,500 children aged 11 or over are attending 'inadequate' provision.
Ofsted said it was 'extremely concerning' that such little progress had been made by the town hall since being ranked 'ineffective' in November 2013.
Inspectors found pupils from disadvantaged backgrounds were most likely to lose out from the low standards, with less than 30% obtaining five GCSEs including English and Maths at grade C or above. Such results put Blackpool among the worst three English local authorities for school attainment.
However Ofsted did acknowledged that new leadership had fostered 'a renewed determination' to improve local performance, adding that primary schools were supporting children to reach expected levels.
Jo Morgan, Ofsted's director for the North West, said: 'Our evidence shows that the local authority's school improvement strategy is not fit for purpose, with officers failing to quickly identify and tackle underperformance in the town's schools.
'There has been a systematic failure to promote school-to-school support and senior leaders have not been held sufficiently to account.'
Responding to the report, Cllr Ivan Taylor, Blackpool Council's cabinet member for children's services, said: 'The report from Ofsted that has been released today is broadly fair and one that as a council we accept. It's no secret that there are problems with some of our schools in Blackpool – and that isn't good enough.
'We're aware of the problems which Ofsted has raised and we are working closely with schools and the Regional Schools Commissioner to rectify them.
'Both the council along with the all town's schools are clear that improvements need to be made and we are all working together to put plans in place to make that happen. Whether that school is one maintained by the council or one that is run by an academy trust, we are determined to work in partnership with school leaders to improve outcomes for all young people.'