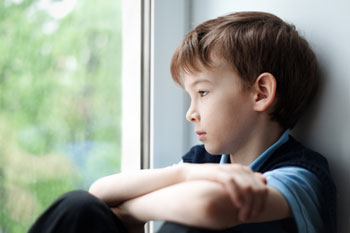 There has been a 'lack of transparency' on the part of some leaders in relation to the failures of their institutions to protect children from sexual abuse, inquiry finds.
The independent inquiry into child sexual abuse, chaired by Professor Alexis Jay, has published its interim report based on its discoveries in five public hearings and seven seminars.
It also heard from over 1,000 victims and survivors of sexual abuse through its Truth Project, a confidential way for those who have suffered abuse to share their experiences.
The report identified a societal reluctance to discuss child sexual abuse openly and called for this to be addressed.
It also found a number of leaders were not transparent when it came to discussing sexual abuse within their institutions.
As an example of this tendency, it cited the case of Rochdale where a former council leader was suspected of lying to the inquiry.
'The Inquiry has a significant programme of work underway,' said Professor Jay.
'We have held five public hearings and eight seminars. We have published the findings from two hearings and many research reports. Over 1,000 victims and survivors have now participated in the Truth Project.
'The Interim Report draws all this together and provides a clear account of our work so far. It sets out the key themes emerging from our work and where the Panel and I identify changes which we think will help better protect children, we say so. This report includes 18 new recommendations.
'We have much work still to do and evidence to hear — we will hold a further eight public hearings in the next 12 months alone, but we are making good progress.
'I indicated in December 2016 that I expected the Inquiry to have made substantial progress by 2020. I believe we are on target to do that and to make recommendations which should help to ensure that children are better protected from sexual abuse in the future.'