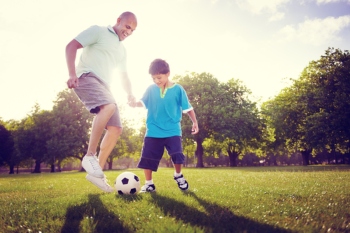 The pandemic had an 'unprecedented impact' on activity levels during the initial restrictions, according to new research.
A report from Sport England found that during the first eight months of coronavirus restrictions, there were three million fewer active adults.
The report also revealed that women, young people aged 16-24, over 75s, disabled people and people with long-term health conditions, and those from Black, Asian, and other minority ethnic backgrounds were most negatively impacted beyond the initial lockdown period.
However, the report also found that over the course of the pandemic, most physically active adults managed to maintain their habits. There were just 710,000 fewer active adults between November 2019 and November 2020 compared to the same period 12 months previously.
Tim Hollingsworth, chief executive of Sport England, said: 'In particular, the decline in activity levels in the 16-24 age group is of major concern - helping and inspiring young people to re-engage with sport and physical activity has now to be a number one priority not just for Sport England but for us all.
'The report has also shown that, while new and more informal forms of physical activity are a great option for many, the role that organised sports and teams and our gyms and pools up and down the country play is still absolutely vital – not least in connecting our communities and reaffirming the social bonds we all need.'