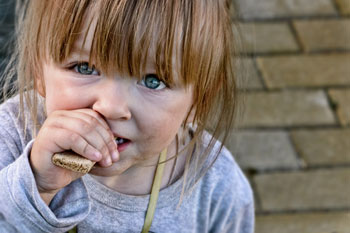 In-work poverty 'blights the lives of children and young people' and often goes undetected and ignored, a new study warns.
Stealing futures – In-work poverty and its impact on children and young people pulls together existing research on in-work poverty and argues that the Employment Bill provides a good opportunity to tackle the phenomenon.
Published by the St Vincent de Paul Society (SVP), the report cites a recent Institute for Public Policy Research (IPPR) study which found that rates of poverty in working households increased to a new high of 17% in the first quarter of 2021, equivalent to more than one in six households.
'The reality is that rising housing costs, low wages, unaffordable childcare costs, compounded by growing inflation and the pandemic are leaving a rapidly growing number of working households in poverty,' the report says.
In Spring 2021, the SVP ran a listening exercise across the country to speak with children and young people, aged between seven and 17, and their teachers to understand their personal experiences of living in, or supporting, households affected by in-work poverty.
'Growing up in a household experiencing in-work poverty has a deep and lasting impact on children,' said SVP national president Helen O'Shea.
'The experiences of the children and young people we heard from were striking. Many spoke about the extreme hardship of having to be almost entirely isolated due to COVID restrictions, and how that led to mental health issues, anxiety and a deterioration in their physical health. Many children were also aware of the pressure on families living on low incomes who are struggling to afford food and digital equipment for school.'
Helen O'Shea added: 'Of major concern is the fact that many of the young people we spoke with expressed a real fear of not being able to find a 'good job' which would allow them to be financially stable and "not homeless".'
Ms O'Shea said that a 'strong commitment' from Government was needed to tackle in-work poverty.
'We believe that charity is not the solution to in-work poverty. We need a strong commitment from the Government to tackle this hidden crisis, including policies to tackle insecure work, the high cost of childcare and low wages,' she said.
'These measures will go some way to improving the quality of life and the opportunities for children and young people, and ultimately the health and prosperity of the nation.'