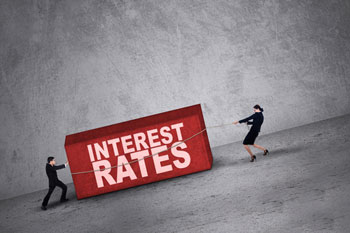 Borrowing from the Public Works Loan Board (PWLB) for 45 years is easy. A quick phone call, answer a couple of very basic questions and 48 hours later the money appears in the council's bank account. What is there not to like?
Cost and inflexibility.
For most borrowers, the PWLB charges a margin of 0.8% over the Gilt rate. With 45-year Gilt rates at 1.6%, it is not insignificant and doubles the cost of a 1-year loan. Moreover, too many financial institutions see the PWLB rate as a target and set their interest rates accordingly. US local authorities rated 'AA' currently borrow in the capital markets at a 0.15% spread to US treasuries which is determined by the market.
Most UK local authorities would be similarly rated and it should not be forgotten that the PWLB's margin was previously 0.1%. It is obvious that the current margin is arbitrary.
Furthermore, the PWLB's early repayment regime introduced in November 2007, retrospectively for outstanding loans, is punitive. As at 31 March 2018, the £50.4bn of maturity loans taken out by English authorities would have cost an additional £24.4bn to repay that day. Typically a lender would receive a reduced interest rate in return for being given such protection by a borrower, not a higher rate. That phone call is starting to look very expensive.
There are alternatives, but whether or not a PWLB loan is the best option, financing decisions should be driven by a coherent strategy and often, the cashflow requirements of the specific project being financed.
Many authorities base their borrowing decisions around a 'feel' for interest rates and the level of cash available, often with an eye on the maturity of their existing debt. For some, now that austerity has persisted for nearly 10 years and reserves have been exhausted, the folly of not taking a strategic view is becoming all too clear. Many regeneration and housing projects are being aborted as the interest payments cannot be funded before income is generated.
All assets have life cycles, all projects have cashflow requirements and all authorities are forced to make minimum revenue provision to fully fund their capital assets. Coupled with a well-reasoned view of interest rates, the source, type and maturity of their debt should be driven by these considerations.
Something is clearly not right when many authorities now take out 45-year fixed rate maturity PWLB loans rather than the 25-year maturity loans taken out when interest rates were higher.
Although public bond issues currently only make sense for larger authorities that can borrow significant sums, if more authorities accessed the markets, over time the required volume and pricing would improve such that bonds would be a feasible option for most authorities, as they are in the US. Even now though, they can be cheaper.
Some products, notably forward starting loans, offer interest rate certainty without the need to make immediate interest; perfect for funding regeneration and housing projects even if the initial interest rate is often higher than current rates. Inter-authority loans and short term, variable rate debt offer considerable interest savings to authorities and given that it is unlikely that interest rates will rise significantly in the immediate future, do not present undue interest rate risk and provide flexibility for early repayment or refinancing.
No financial product is risk free. LOBOs have been controversial because many of the loans were complex and not properly understood. It is therefore paramount that councils understand the terms and risks a debt product presents. However, no authority can predict a Black Swan: even the PWLB changed its terms and condition on existing loans.
Christian Wall is director of local government at PFM