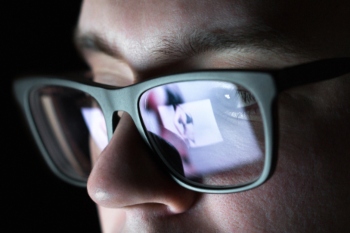 The launch of the new Elizabeth Line in London came with a blizzard of impressive statistics about passenger numbers, train frequency and sustainable architectural design. All 41 stations on the new line will offer step-free access to the platforms; a remedy to the tortuous journeys familiar to many disabled people who have been stuck on train carriages or struggled with infrastructure designed with only the able bodied in mind.
In the world of digital accessibility the approach to providing infrastructure that is fully inclusive for people who are sight disabled also requires new thinking. It is now a legal requirement for public organisations to provide digital content that is accessible for the sight and reading disabled members of our community yet too often that provision does not extend past ensuring the HTML on a website is accessible. HTML is the most visible and trafficked part of any website, but most public bodies host a large amount of often critical information and forms in PDF format that is frequently overlooked when it comes to making websites fully accessible. This inconsistency is a bit like travelling on the London Underground: the Elizabeth Line might work like a charm, but only to the point when you leave it and find the next part of your journey is closed off.
A common response from most public bodies I talk to is that their websites already comply with Public Sector Bodies Accessibility Regulations. Indeed, many of their websites now boast accessibility statements. But as we've found, nearly always, PDFs remain totally inaccessible.
Nearly two years past the deadline for public sector websites to be compliant, dozens of local authorities still do not meet the UK regulations and globally-recognised accessibility standards, and the error affects hundreds of documents, including application forms, data protection policies, Council Tax information and Covid support information. This means that UK residents who live with visual impairments or reading disabilities are denied access to important information and services and unable to complete forms they cannot read.
As well as organisations facing potential reputational and legal risks for non-compliance, productivity losses due to excluding individuals with vision impairment or burdening them with unnecessary barriers can be enormous. There are nearly 2.3 million people in the UK living with moderate to severe sight loss. Around 350,000 of those are registered blind or partially sighted. And these numbers are growing by around 10% per decade.
When people suffer sight loss a startling number also go on to experience mental health issues. A 2019 YouGov poll for Fight for Sight found that a third of people experienced mental health issues when enduring significant sight loss, experiencing premature loss of employment and feelings of isolation and loneliness.
If people experiencing these physical disabilities and psychological conditions are then denied access to information or services they need because that information is available as a digitally inaccessible PDF or the form required is in PDF format then their situation is worsened.
In February this year, Healthwatch UK published Are People Getting Their Right to Accessible Information? which concluded that despite the introduction of the Accessible Information Standard in 2016 the provision of accessible information was not fit for purpose and had worsened with the onset of Covid-19. Inaccessible information means a lack of access to medical services for people with sight disability. The same people who may well be tackling mental health issues alongside their physical disability.
Developing a coherent, comprehensive and sustainable digital accessibility strategy and programme is challenging. It requires tools, empathy and commitment. It doesn't require concrete and steel or vast infrastructural resources to deliver accessible services. But without the commitment to deliver truly accessible digital content to the communities that use and rely on it we are in an environment equivalent to the wheelchair user stuck on the train because there's no one to bring a ramp to get them off, with significant cohorts of our community isolated and excluded at a range of levels.
Mark McCallum is a director of codemantra