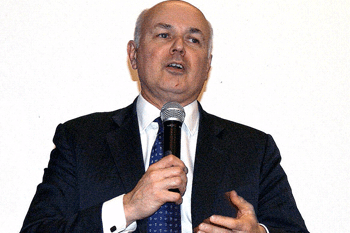 Work and pensions secretary Iain Duncan Smith has pledged to help local authorities in supporting struggling Universal Credit (UC) claimants.
In a speech in central London today, Mr Duncan Smith said the Government would help councils tackle social problems so unemployed people can make the step into the labour market.
He admitted that the implementation of UC was a 'challenge to local authorities as well as to national government' but insisted councils would be supported.
Mr Duncan Smith: 'Building a benefits system which changes the lives of those on benefits is not just about building a new computer system.
'It is about delivering a service that can support this life change at a local level, as well as at a national level.'
Mr Duncan Smith pledged that UC would be in 90 jobcentres by the end of the year.