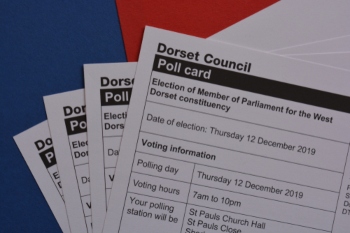 The number of people registering to vote as increased by 31% compared to the 2017 general election, new figures reveal.
Analysis by the Electoral Reform Society show an average of 133,000 people have registered to vote since the election was called, up from nearly 84,000 per day two years ago.
However, the campaigners warn over a million of these people are likely to already be on the register as they can not check if they have previously registered.
Dr Jess Garland, director of policy and research at the Electoral Reform Society, said: 'We're seeing a major uplift in new registrations compared to the last election, with large numbers of young people signing up too – a traditionally under-registered demographic. It's vital we close the demographic divides in terms of who is registered. This is a strong start.
However, since you cannot check whether you're registered already, we estimate over a million of the registrations we've seen are likely to be duplicates. We urgently need to update our archaic registration system to bring in the 'missing millions'. Britain needs a registration revolution, to ensure the right to vote isn't a lottery but is something secured for all.'