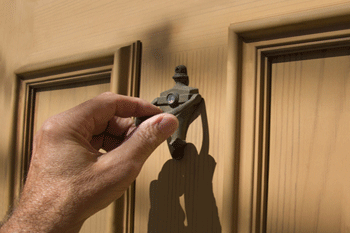 Recently there have been some changes within the debt recovery sphere that creditors may perceive as problematic, or as a barrier to efficient debt collection activity. However, the establishment of an Enforcement Conduct Authority has now been announced, and this should hopefully be recognised as a positive move within the marketplace that can relieve current negative perceptions among creditors.
The ECA's objectives are to:
• Ensure the fair treatment of individuals in debt
• Raise standards within the enforcement arena
• Improve accountability of enforcement agents and businesses
• Provide independent fair and formal supervision of enforcement activity
The Enforcement Conduct Authority will ultimately be responsible for overseeing the conduct of enforcement and enforcement agencies. From our perspective, whilst we only use approved enforcement agencies currently, this change gives both us and our clients an added layer of comfort, knowing that the industry has an additional governing body.
Introduction of the TCE
The introduction of the Tribunals Courts and Enforcement Act (TCE) gave creditors and their agents further clarity on processes and fees. This authority will be responsible for the supervision and monitoring of the conduct of the enforcement agents and their agencies.
Monitoring and supervision activity is likely to include:
• Visits to the agencies
• Spot-checks when required
• Audits, including call quality and checking enforcement agent video footage
One other interesting factor, is that within its capabilities the ECA will bring in a standardised complaints process. This will involve a two-step resolution protocol within a given timeframe. The ECA will host an independent complaints mechanism that will adjudicate escalated complaints within the two-stage process.
Whilst I'm sure you'll agree, for the most part enforcement agencies conduct themselves in an exemplary manner, and the number of complaints compared to the number of writs issued is extremely low. Again, this extra step will give the agencies, the creditor and the debtors equal levels of certainty that any issues raised will be investigated thoroughly with efficiency.
Creditors in the main are becoming more aware of their reputation within the market, and are taking every step possible to protect this – even in the collections arena, where they must consider the user journey and the impact their activity can have on their customers. This is especially important in terms of debt and vulnerability.
As we are all aware, vulnerability and affordability are two extremely important issues. The numbers of people falling into financial hardship or a vulnerable situation are continuing to rise. One key part of the remit of the ECA, as explained by the Centre for Social Justice, is: 'To protect the vulnerable and achieve fairness. Within this mandate, they will commit to ensuring the fair treatment of people who are subject to enforcement, who are in vulnerable circumstances. The aim is that this will be delivered through provision of new affordable repayment and vulnerability protocols, which will draw on best practice from other organisations as appropriate.'
This should also give creditors the comfort of knowing that when the issue of vulnerability or affordability (or both) should arise, their chosen enforcement agency will follow a more standardised approach. This will obviously be useful for those creditors who utilise more than one agency.
As a regular user of enforcement agents and agencies, we don't need to be concerned with bad practice. But, the introduction of this ECA should give a further level of support to creditors, knowing that there is a specific governing body assigned to ensuring consistent best practice, which should have a positive outcome for both creditor and debtor.
Jayne Gardner is Corclaim's head of debt & asset recovery. Corclaim is a trading name of Shakespeare Martineau.