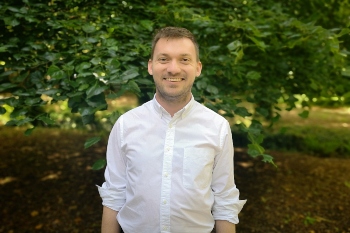 Social isolation, relationship strain and job loss are just some of the challenges facing the nation as a result of the current pandemic. Unfortunately, we know that these are also key risk factors for suicide among middle aged men.
We are all feeling the pressures of the pandemic in some way, perhaps working on the frontline, or taking the lead in the council's public health response, but we know that the impact of the challenges from coronavirus will not be felt equally and it is the most vulnerable groups who are likely to be disproportionately affected.
Local government has a key role to play in suicide prevention, and it remains important that resource and priority given to preventing suicide is not lost during the pandemic. Great progress has been made over the last few years and it is critical that this remains high on the agenda now and into the future as the impact of the pandemic is likely to be felt by groups most at risk of suicide for a long time.
One such group is middle aged men who have been at the highest risk of suicide for decades. Suicide is complex but evidence has shown that job loss and relationship breakdown are likely to have a more devastating impact on the wellbeing of men at this particular life-stage, since they have typically invested a great deal into their work and relationships, have fewer support networks and the possibilities for making positive changes in these areas might seem limited when difficult life events occur.
Middle-aged men are also especially vulnerable to the adverse effects of economic recession, which evidence shows has led to increases in suicide in the past. Employment has been affected in many ways by coronavirus – the unemployment rate in the UK has increased, along with a drop in income for many, millions of workers furloughed, and limited work for some who are self-employed or on zero-hour contracts.
Samaritans volunteers are telling us that men who have called our helpline since the start of the pandemic have often talked about feelings of fear and uncertainty about the future - losing their standard of living, their fear of job loss and redundancy or losing their business.
The association between economic downturns and increased suicide rates among men is a huge cause for concern, but it is important to recognise that suicide is not inevitable and there are actions that can be taken to prevent people taking their lives during difficult times. With two-thirds of people who die by suicide not in touch with mental health services, a public health approach is critical to ensuring that we reach those most at risk.
Over recent years, there's been a positive focus on breaking down barriers and stigma around mental health, encouraging men to seek help and offering them support for their wellbeing.? But we still have further to go. Recent Samaritans research, Out of Sight, Out of Mind, which explored the experiences of less well-off, middle-aged men, found that they were struggling for years without any form of support and that community-based wellbeing initiatives weren't seen as relevant to them, until they had reached the point of crisis.
Samaritans new handbook published today offers practical advice on how wellbeing initiatives can overcome this issue and create support services that appeal to men before they hit crisis.
Based upon insights from men with lived experience, Engaging men earlier: a guide to service design provides five key principles for anyone designing, running or commissioning wellbeing groups for men. From facilitating conversation and helping to develop meaningful relationships through to accessibility and communication, the handbook covers a wide range of elements for service providers to consider which are crucial in helping them appeal to and support men.
Reaching and supporting men in their communities before they reach crisis is one piece of the puzzle for ensuring better mental health and reducing suicides among middle age men. By getting this right, we can mitigate some of the negative impacts of coronavirus and ensure that this group is not left behind.
For more information on Samaritans new handbook and its recent research on middle aged men visit samaritans.org.
Joe Potter is Samaritans policy manager