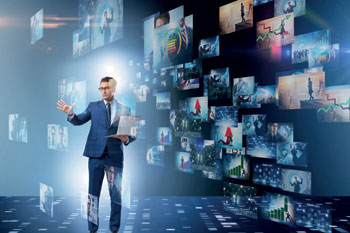 Local authority directors see the role of enhancing their place as down to them, their public sector partners and the private sector but three quarters admit they are behind on the digital technology needed to help them, according to a poll by The MJ and BT.
With place-shaping now top of the agenda for many council directors despite budget cuts and internal and external change the survey set out to discover how they see the role of the local authority and its departments.
A simple question at the start of the survey was how to define place. Without knowing what it stands for how can a local authority address its needs? The survey showed a clear understanding that place was firstly a geographic area, then defined by the people who lived in it and also by its natural environment and history, but less so by a sense of security. Place as defined by its geographic area was chosen by 83% of the poll, just ahead of place as defined by its inhabitants, selected by 73%. Close behind was place defined by the natural environment (chosen by 71%), and heritage on the same percentage. Lower down was the physical infrastructure, named by 56%, then community safety, perhaps surprisingly way down at 24%. Other survey respondents named a sense of community and neighbourhoods.
Having established what place means, respondents were then asked how they saw their role in enhancing it. There was an overwhelming majority, 73%, who saw that role as belonging to the local authority in partnership with other local public sector providers and the private sector. A second related question was whether the role belonged exclusively to the public sector and the answer was a resounding 'no' in that only 14% agreed so clearly the private sector's involvement in enhancing place is seen as essential. An equally small proportion named the role as only belonging to the local authority (14%) while 0% agreed that it was not their local authority's responsibility at all.
Respondents were then asked how important they saw their local authority's role in enhancing their place. On a scale of 1 to 5 with 1 being very important and 5 being not important, an overwhelming 80% chose 1. However 7% chose 4 and 7% chose 5 which suggests a certain scepticism about their role.
Having established that the local authority has a paramount role in place, respondents were then asked which council departments took the lead. The answer was mixed. Just over half (56%) saw it as the responsibility of all departments while 44% saw it as the chief executive's role, 39% named the directorate of place and 24% the directorate of environment.
Inevitably funding has effected the ability of councils to enhance their place, though perhaps less than expected. Only 32% of the poll said it had affected their ability a lot while 40% said it had impacted in some areas and a sizeable minority, 27% said the impact was minimal. Even more positively, 90% of the respondents agreed that budget cuts had forced their authority to be more innovative about enhancing their place.
Digital technology has helped them to adapt to austerity. Two thirds said technology has become more important in helping their authorities enhance their places, with a quarter saying it mattered 'a lot.' At the same time they admitted there was still a long way to go, with an overwhelming 78% replying 'to some extent but could do better' to the question 'are you confident that your digital services are meeting your needs' and 14% simply replying 'no.'
When it came to in which areas this digital offering might be improved a whole range of services was offered. Chief among them were environmental services, and community safety, then highway maintenance, public transport, adult care and children's services.
So where can digital technology make an impact? Key services named were an interesting mix of highway maintenance and children's services, reflecting perhaps the view that place is about both the environment and people, as well as environmental services, community safety and public transport. Also named were adult care and community safety.