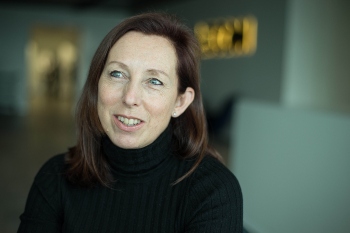 The challenges facing local councils commissioning built-environment projects have recently been laid bare by the Grenfell inquiry. In their evidence, project and cost management consultants Artelia UK described being surprised by the number of inappropriate design queries received from the client, Kensington & Chelsea TMO. The inference was that the appointment of a client design adviser at relatively modest cost to give independent support to the client on design matters could have improved the robustness of client decision making.
This may or may not prove to be the case, but it does demonstrate that the current economic and legislative climate is no time for amateurs. Now more than ever, local authorities and housing associations need experienced professional advice to be accountable for their decision making on design matters, to strengthen their technical assurance, and to ensure transparency and auditability of their decision-making processes.
Every day, leaders in local government make strategic decisions on subjects which are outside their own professional skillsets. Their decisions are informed by financial, legal and other specialist advice which supplements the skills of their in-house teams, and they are accustomed and willing to pay for this. Why then, when it comes to decisions related to their built assets, are some councils less inclined to seek independent specialist advice?
In my view, there are perhaps three principal reasons:
1) Underestimating the risks
Senior executives are extremely sensitive to the financial, contractual, and programming risks of their capital projects. They are, understandably, much less informed about the technical risks and liabilities, and about the consequences of the decisions for which they will take ultimate responsibility. They rely heavily on the competencies of their in-house estates teams, but rarely audit these. Few organisations can afford to maintain permanent technical professionals with the experience to devise early-stage strategies for the technical governance of projects, and such strategies are often overlooked as a result.
It is often wrongly assumed that technical design risks can be identified by project managers and then mitigated by consultant design teams in the later project stages. However, the foundations of technical design governance need to be laid well before design consultants are appointed. If the 'designing' cart is put before the 'strategic design thinking' horse, control over project outcomes is inevitably lost, sometimes disastrously so.
2) Overlooking the pre-design stages
The route to a successful project should be established by the client team in the pre-design stages, with advisory support from a range of professionals to develop the client requirements and business case. All too often, however, these vital tools are left to under-experienced procurement staff or project managers to create. Fear of uncontrollable consultants and spiralling project costs can prompt in-house estates teams to delay the involvement of external design advice until they have pinned down the scope of a project themselves, but they may lack the technical skills to do this adequately. Conversely, they may appoint designers to respond to incomplete or inappropriate briefs, resulting in inefficient design processes, expensive delays, and sub-optimal project outcomes.
3) Not knowing how to access specialist design advice
Clients who are fully abreast of the first two issues may still be unaware that there is an alternative to maintaining such design expertise in-house or doing without it. There may be concern that any architect approached for advice will then expect to be commissioned for the design of the project.
However, as in the legal and medical professions, some architects specialise in advisory services including project design strategy, brief writing, and technical governance. The independence of such advisers from the project design architect offers clients the advantage of impartial, principal-level design expertise, procured in manageable quantities, to support decision making in their team as and when they need it.
The Royal Institute of British Architects maintains a list of accredited 'Client Advisers' who specialise in strategic advisory services. There is also an industry-standard services contract to help clients structure an appointment.
Development and maintenance of building stock is a significant responsibility. To achieve certainty of outcomes, strategic design-related decisions need to be made before design services are commissioned. Like any complex technical discipline where almost every project is unique, experienced advisers may be required to support high-level decision makers in making robust, auditable decisions. Architects are trained to maintain a design overview, and some are professionally accredited to act in an advisory capacity where design and technical inputs are required.
Jennifer Dixon is RIBA client adviser and co-founder of Design Thinking