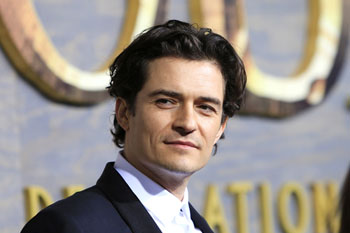 Seems unlikely, doesn't it? They have one thing in common. None of them use email. Emma Thompson writes letters with a fountain pen, Simon Cowell 'doesn't know how to turn on a computer' and Orlando Bloom is presumably too busy frolicking naked in the sea to bother with emails. And it's not just emails: Tom Cruise doesn't own a mobile phone, Casey Affleck threw his in the sea (don't ask) and Larry King asked Roseanne Barr on his talk show "how do you do an internet? Is it buttons?"
So how many of your service users share a distaste for technology with this unlikely band? More than you'd think, probably. We are often so busy extolling the virtues of technology, of connectivity, of 'always on' that we can forget there are a great many people who'd prefer 'always off and stay off'.
I don't just mean those with impairments that make it harder for them to benefit from technology. There are huge psychological benefits to analogue communications; a friendly voice on the phone giving you the verbal cues and responsiveness that an automated call response system just can't, a letter that's been targeted correctly rather than headed up 'Dear Customer', and then hand-signed. All this says 'your business is important to us'; ironic when that's the phrase most often bleated by an electronic voice while you're on hold.
And yes, service users can be contradictory. They want super fast broadband and they want to be able to check things out online as soon as possible, and then complain when the call that results from that information gathering is automated.
The conflict comes from service users feeling that technology is not on their terms. People are resistant to anything they feel they've been forced into. The smoking ban, for instance, was clearly a good thing for a million reasons, but there were still those, even non-smokers, who hotly resented it as a decision that was forced upon them.
Local authorities frequently run into the "take your electronic medicine, it's good for you" debate when trying to introduce technology into council chambers. Anecdotally I've heard of split chambers where half the councillors are on iPads and the other half are demanding print-outs because they want to be able to annotate their papers with biros. This can obviously be a political gesture, designed to needle, and there will always be those who swim against the tide deliberately, but for any local authority that prides itself on its connectivity and harnessing technology to make things easier for its service users, a council chamber awash with paper is something of a contradiction.
Tech solutions can also be seen as a hostile element within local authorities. Councillors spotted playing Pokémon Go during chamber sessions, emails leaked to local press, unwise use of social media that gets paraded by the opposition all give credence to the fears held by some service users that technology cannot be trusted and is a gateway to revealing human frailty.
Chief Executives bemoan some councillors refusal to acknowledge the benefits of technology; that it speeds up work process, that decisions can be made faster, that it allows the departments that feed into the local authority to be kept up to date without tiresome meetings. As a rationale this seems to be ineffective when weighed against the potential pitfalls for the tech-resistant. However the money saving element is unequivocal, and no councillor is going to want to go on record as saying that they deliberately turned down an opportunity to save money within their local authority because of personal preference.
But before we get too frustrated with the reservations of others, we need to remember it's about choice. If we preach choice to our service users then we can't just ask them to choose between services we want to give them – we have to listen and offer choices that to us may seem unusual. After all, human beings are quirky and may be, way more complicated than the most cutting-edge technology.
Bob Quin is Senior Marketing Manager at BT Business and Public Sector.
Photo: Joe Seer/Shutterstock.com