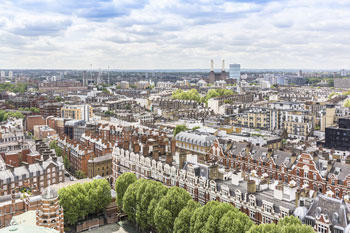 Young adults are increasingly moving back in with their parents due, in part, to the the national housing shortage, research suggests.
A new report from the think tank Civitas has revealed that the proportion of 20 to 34-year-olds living with their parents rose from 19% in 1998 to 26% in 2017.
This is the equivalent to an additional 900,000 young adults living with their parents.
Civitas concluded that these figures 'reflect affordability constraints to a considerable degree'.
Responding to the report, the Local Government Association's housing spokesman, Cllr Martin Tett said: 'These figures show that our national housing shortage remains one of the most pressing issues we face, especially for young people, who are increasingly unable to afford their own place.'
'Councils want to ensure that a mix of homes to rent and buy are affordable and available for those people that need them,' he continued.
'By recently lifting the housing borrowing cap, the Government has accepted our call for councils to play a leading role in solving our housing crisis.
'A genuine renaissance in council housebuilding would not only boost housing supply, but increase affordability and the number of people able to get on the housing ladder.
'For that to happen, councils also need to be able to set Right to Buy discounts locally and keep 100 per cent of their sales receipts to replace every home sold.'