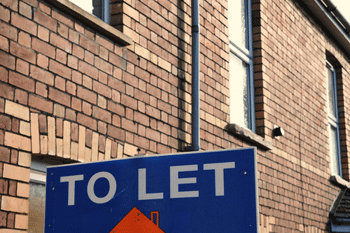 The amount of housing benefit paid to private landlords will increase by £440m a year due to the 'rapid' growth in buy to let lending, GMB is warning.
A new study from GMB said that if the growth in the number of new buy to let homes continues at its current rate, there will be 80,000 more claimants by the end of 2015.
'This growth in buy to let lending will give rise to even more claims for housing benefit to pay the rents quite apart from pricing would be home owners out of the market,' said Kamaljeet Jandu, GMB national officer for equality.
'This latest growth will likely add another 20,000 new claimants in a single quarter and 80,000 over the year. The annual cost next year to taxpayers will be at least £440m.'
Mr Jandu called for the money being spent on housing benefit to be invested in social housing, saying just half the cash spent last year could deliver 80,000 new homes.
'GMB wants councils to be allowed to build new homes to let at affordable rents all across the country,' he said.
'Ending corporate welfare will save taxpayer's money and will kick start the local economy. It will provide families with better quality houses with more security of tenure.'
Earlier this year, GMB published a list of 20 private landlords they accused of 'abusing' the housing benefit system.