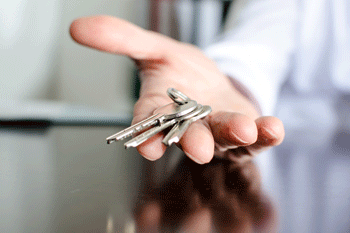 Britain's second largest housing association has announced it will end fixed-term tenancies for its residents - meaning they will now have a home for life.
L&Q said all its 8,500 tenants on fixed-term agreements would be given open-ended 'assured tenancies'.
The association is responsible for more than 90,000 homes across London and the southeast.
It says it was responding to the government's offer of greater flexibility outlined in the recent green paper, 'A new deal for social housing.'
The association's research found many residents suffered anxiety about renewing their tenancies and fixed-term arrangements were not working because they introduce 'an arbitrary renewal date that does not reflect individual circumstances.'
L&Q's chief executive, David Montague, said: 'We found FTTs to be a crude tool that have not fixed the problems they were created to address.
'What's more, the renewal process causes unnecessary worry for residents.
'We share the government's determination to tackle social stigma. Ending fixed term tenancies, introducing a new home standard, linking rents to local incomes and a £250m long-term investment in communities to build skills and opportunities are all designed to ensure that everyone has a safe, secure, quality home they can afford.'