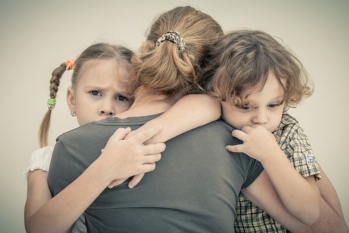 The number of households living in overcrowded private rentals has doubled over the last 10 years, a housing charity has found.
An analysis of the English Housing Survey for 2018/19 by Shelter has revealed that more than 283,000 households who rent privately are living in overcrowded conditions.
This figure has doubled in the last 10 years and increased by 22,000 households in the last year alone.
Shelter's analysis also found that more than 4.5 million households rent their home from a private landlord, which works out as just over 11 million people – a rise of 48% over the last decade.
One in four families with children in England (24%) now rent privately. This marks an increase of 84% in 10 years.
'As the supply of new social homes grinds to a halt, we've seen an explosion in the number of people living in overcrowded private rentals,' said Polly Neate, chief executive of Shelter.
'More and more families are crammed like sardines into homes that are too small for them because they can't afford to rent anywhere bigger.
'The odds are stacked against struggling families. What this country desperately needs is an alternative to private renting, which is why Shelter is urging the government to build a new generation of genuinely affordable social homes.
'These homes would finally give people the chance of a decent place to live where they can plan for their future.'