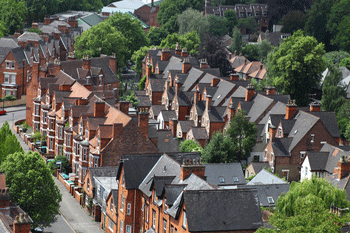 Four out of five homes built on NHS land will be unaffordable to nurses, new research has revealed.
The New Economics Foundation analysed 59 NHS sites that have been sold under the government's public land sale programme. It found the average price for new homes is ten times the annual salary of a nurse, with only one in ten of the planned homes will be for genuinely affordable social rent.
It is calling for the Government to create a People's Land Bank to ring-fence a national stock of land for the development of affordable housing.
'Public land – which is owned by all of us – is being flogged off to developers so that they can make massive profits, while producing a tiny amount of affordable housing,' said Joe Beswick, housing lead at the New Economics Foundation. 'The UK is facing an enormous housing crisis, and the Government is making it worse.'
He added: 'By selling off public land to the highest bidder, the Government is missing a chance to start solving the housing crisis. Surplus public land should be put into a 'People's Land Bank' – a national stock of land that earmarked for genuinely affordable housing. The Government should stop using national assets to line the pockets of developers, and instead put public land to public use.'