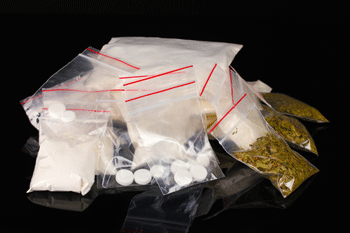 The Government has launched a new strategy to reduce illicit drug use and increase the rate of individuals recovering from addiction.
Home secretary Amber Rudd today announced a new Drug Strategy which aims to bring the police, health and local partners together to support those most at risk.
The strategy will include measures to reduce demand through deterrent work. This will include an expansion of the Alcohol and Drugs Education and Prevention Information Service for young people.
The Government will also pursue a strong law enforcement response, according to the home secretary, to restrict supply.
The new strategy will see an added emphasis on supporting recovery. A new National Recovery Champion will be appointed to make sure adequate housing, employment and mental health services are available to help people with addictions.
There will also be improved measures to test the long-term success of treatment.
As part of the National Drug Treatment Monitoring System (NDTMS), health services will now carry out additional checks to track the progress of those in recovery at 12 months, as well as after 6, to ensure they remain drug-free.
The home secretary said Whitehall would pursue an international strategy by strengthening controls at our borders, attempting to understand global trends and through sharing intelligence.
'This government has driven a tough law enforcement response in the UK and at our borders, but this must go hand in hand with prevention and recovery,' said Ms Rudd.
'This new strategy brings together police, health, community and global partners to clamp down on the illicit drug trade, safeguard the most vulnerable, and help those affected to turn their lives around.
'We must follow through with our commitment to work together towards a common goal: a society free from the harms caused by drugs.'
Drugs cost society £10.7bn in policing, healthcare and crime annually, with drug-fuelled theft alone costing £6bn a year. Research shows that for every £1 spent on treatment, an estimated £2.50 is saved.
In 2015/16, 2.7 million – over 8% – of 16-59-year-olds in England and Wales took illegal drugs. This is down from 10.5% a decade ago, but the home secretary emphasised 'new threats are emerging', including psychoactive substances such as 'spice'.