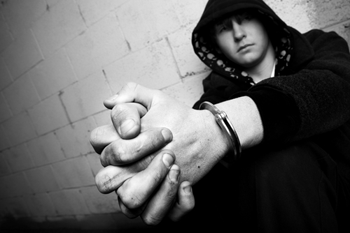 Eighteen police and crime commissioners (PCCs) will receive £35m to fund specialist teams to tackle violent crime in their area, the home secretary has announced.
The funding was allocated earlier this year and will go towards setting up Violence Reduction Units (VRUs) which bring together different organisations including police, local government, health, and community leaders.
VRUs focus on understanding and tackling the root causes of violence.
'We are delivering on the people's priorities by recruiting 20,000 new police officers and introducing tougher sentences to keep offenders behind bars for longer, but agencies must also work together to tackle this issue head on,' said home secretary Priti Patel.
'These units are already playing a vital role in diverting young people away from crime - and the funding I have announced today will allow them to continue this important work.'
Association of Police and Crime Commissioners (APCC) Serious Violence Lead, Mark Burns-Williamson PCC, welcomed the funding announcement.
'This funding is very welcome as it will enable PCCs to continue to develop and fund their Violence Reduction Units in the short term,' he said.
'PCCs are investing in preventative and early intervention initiatives around the country and are working to deliver a whole-system approach to tackling serious violence.'