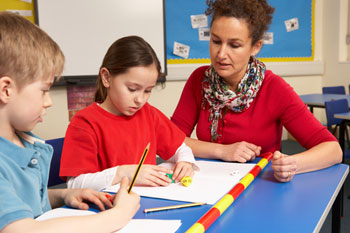 The Scottish government is calling on parents of children with additional support needs to give their views about the educational help available to their kids.
The independent review will look at the quality of existing provision for pupils with additional support needs, how this is implemented in schools and where current use of resources could be enhanced.
Chaired by Angela Morgan, former chief executive of the youth support charity Includem, the review will give parents a chance to share their views via email and through a series of face to engagements planned for later in the year.
'I want to hear directly from children and young people, their parents and practitioners about their experiences of additional support for learning, including what we are doing well and where we can improve,' said Ms Morgan.
'I am pleased to have been asked to take on the role of leading this review. Additional support for learning upholds a key principle of Scotland's vision for all our young people – that they have the right to be included, to learn and achieve to their full potential.
'This review is an opportunity to look at how additional support for learning is implemented in practice and identify areas where good practice should be shared or strengthened.'
Cllr Stephen McCabe, the spokesperson for children and young people at the Convention of Scottish Local Authorities (COSLA), said: 'COSLA welcomes the review of Additional Support for Learning and the focus on how this is implemented in schools, and the appointment of Angela Morgan as the independent chair.
'Local authorities are fully committed to all our children receiving a full and inclusive education. COSLA and our member Councils will provide any support we can to aid Angela throughout the review. We look forward to considering any recommendations made to COSLA, our member councils and Scottish government.'