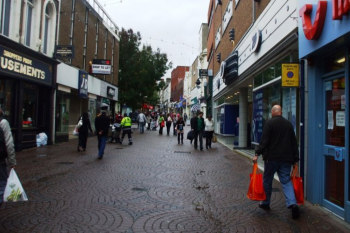 Councils will be involved in a £40m project to revive historic high streets, Historic England has announced.
The group says the money announced in the budget this week will be used to improve up to 60 historic high streets in a four-year programme.
It plans to work with local authorities, business improvement districts, chambers of commerce and others to support community schemes to deliver new uses for historic buildings on high streets.
Historic England says its 'heritage action zones' are already helping places like Ramsgate and Sunderland.
It expects the investment announced by the chancellor Philip Hammond will be matched by public and private partners.
Duncan Wilson, chief executive of Historic England, said: 'We are delighted to have secured £40m to work with partners to find new ways to champion and revive our historic high streets.
'We know that people value their historic high streets and town centres, not only as spaces to meet but as places that tell fascinating stories of how our towns and cities grew and how local identity has been shaped by people and events.'
Photo: ©Phillip Perry