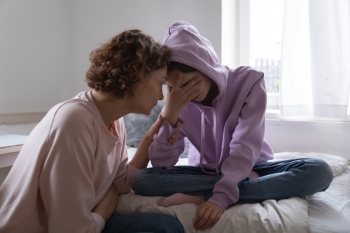 The High Court yesterday ruled that legislation allowing 16- and 17-year-olds to be placed in unregulated accommodation did not count as age-based discrimination.
Last September, the Care Planning, Placement and Case Review (England)(Amendment) Regulations 2021 came into force prohibiting the placement of 'looked after' children – children in care – who are under the age of 16 in unregulated children's homes, such as bedsits, flats and shared housing.
The children's rights charity Article 39 argued that this constituted a form of discrimination against 16- and 17-year-olds who are in care or leaving care. The legislation means that they can be placed in accommodation that is not regulated by Ofsted or the Care Quality Commission.
The Government argues that the needs of 16- and 17-year-olds can be met in accommodation such as bedsits, flats, shared houses and hostels – where children receive a set number of hours of support a week but not day-to-day care or supervision.
Mr Justice Holgate rejected Article 39's claims and concluded: 'The Secretary of State was legally entitled to take the view that unregulated accommodation of a sufficiently high quality may continue [for 16- and 17-year-olds].'
Responding to the ruling, Carolyne Willow, Article 39's director, said: 'This is a very upsetting judgment because of the profound implications for children in care.
'There is no question that children will continue to be placed in wholly unsuitable accommodation. Ministers were pushed into taking action because of mounting evidence of the harms suffered by children in care living in properties which bypass ordinary care standards.
'Instead of protecting all children, they decided to create a two-tier system where children in care aged 15 and under will always be cared for where they live, and those aged 16 and 17 can go without care in their home.
'One in three children in care aged 16 and 17 already lives in care-less properties. The secondary legislation is bound to increase that proportion since the brake on councils putting children into these places is lifted as soon as a child reaches 16.'