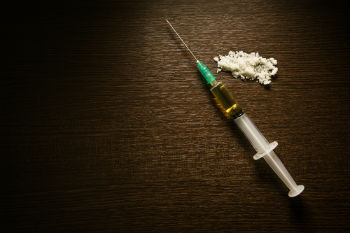 Deaths involving heroin have more than doubled since addiction services were transferred from NHS control to local authorities in 2012, addiction expert writes.
Citing ONS statistics, Colin Drummond, professor of addictions psychiatry at King's College London, said that deaths from heroin and/or morphine are now at the 'highest level on record' with 1,201 recorded in 2015 — more than double the 2012 figure of 579.
Professor Drummond, writing in the BMJ, said Sustainability and Transformation Plans must ensure a return to joint addiction service commissioning between the NHS and local authorities.
He also said there must be at least 60 addictions psychiatrist training posts in England, and there must be an end to cuts to council budgets for these services.
'Cuts at a local level make savings—but what is the real cost? Our previously well functioning treatment system has been downgraded by a short term strategy to save money,' writes Professor Drummond.
'This is a false economy. If we want to tackle the rise in drugs related deaths, there must be at least 60 addiction psychiatry training posts in England and there must be no further cuts to addiction services by local authorities.'