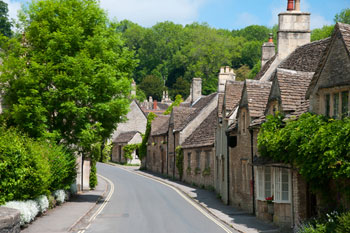 Poor health in rural areas is being 'masked' by idyllic images of the countryside and a lack of accurate data, new report says.
A joint report by the Local Government Association (LGA) and Public Health England (PHE) has warned official statistics are failing to paint an accurate picture of people's health outside of cities.
Health in Rural Areas found the lack of information is masking pockets of 'significant deprivation' and poor health in rural areas. Around one sixth of areas with the worst health and deprivation levels in the country are located in rural regions.
The report also warned local authorities are facing increased pressures in meeting the needs of an ageing rural population, which is also a longer distance from health services.
Rural areas have on average 23.5% of their population over 65 compared with 16.3% of urban areas aged over 65. And 80% of rural residents live within 4km of a GP surgery, compared with 98% of the urban population.
'We often think of rural areas as picture-postcard scenes of rolling green fields and farming land, yet this idyllic image is masking pockets of deprivation and poor health,' said Cllr Izzi Seccombe, chairman of the LGA's Community Wellbeing Board.
'Although many rural areas are affluent, this is not the case for everywhere. The north/south divide can be seen in the countryside as well as the cities. And within even the wealthiest rural areas, there are pockets of real hardship, ill health and inequalities.'
Cllr Seccombe also noted there was a 'make do attitude' among some older rural residents which made them reluctant to seek out health care.
'This stores up worse problems for later on where they require far more serious and emergency care,' she said.
Duncan Selbie, chief executive of Public Health England, said: 'This publication busts the myth that poverty, deprivation and ill health are confined to urban, inner city areas.
'Rural areas are very diverse environments with differing needs, particularly in remote places. Local authorities are already finding new and imaginative ways of reaching out to people in remote communities who so often go unnoticed.
'This report offers a number of great examples that other areas can use to ensure they do not miss out on the opportunity for better health and wellbeing.'