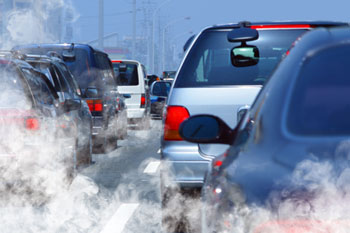 Local authorities should have more power to reduce the number of diesel vehicles in town and cities, according to calls from health professionals.
Doctors Against Diesel have warned that while local authorities now have a statutory duty to take action against illegal levels of air pollution, they do not have the power to ban diesel vehicles.
In a letter to prime minister Theresa May, the group are calling for a national diesel reduction initiative. They argue that without 'urgent' action, the current generation of children will suffer from irreversible lung damage.
Professor Jonathan Grigg, professor of paediatric respiratory and environmental medicine at Queen Mary University of London, and founding member of Doctors Against Diesel said: 'There is overwhelming evidence that locally-generated sooty particulate matter and nitrogen dioxide is harming children's health. In London, we know that diesel engines are a major and unnecessary cause of air pollution along our roads.
'Cutting diesel emissions would therefore have an immediate impact on children's personal exposure, and improve their long-term health. In children, combining lower pollution exposure with active travel would be a major public health advance – and must be done as soon as possible.'
The letter argued that the number of diesel cars would need to fall from 57% to 5% in order for Greater London to become compliant with legal limits on nitrogen dioxide emissions.