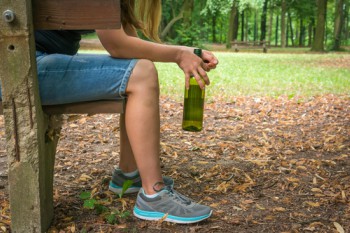 The Government today announced that £6m of capital funding will be made available to help councils increase access to alcohol treatments.
The capital funding, provided by Public Health England (PHE), has been awarded to 23 projects across the country.
It will help councils invest in equipment and facilities, and ensure that treatment expertise is enhanced to better meet the needs of people with alcohol problems.
Alcohol misuse costs society £21bn each year and treatment can help to reduce the burden placed on health and social care services.
This new round of capital funding—the fourth such PHE programme—is particularly focused on helping parents and rough sleepers.
PHE's treatment figures show that there are 34,000 parents in treatment for alcohol problems, 16,000 of whom live with 28,000 children. Estimates predict that 120,000 parents with alcohol problems have 200,000 children living with them.
Last year over 2,000 adults in treatment for alcohol had urgent housing problems, and 43% of those sleeping rough in London during 2017 to 2018 were found to have alcohol misuse problems.
'We are determined to protect the most vulnerable in society from harm that can be caused by alcohol addiction and abuse,' said Steve Brine, public health minister.
'That's why I'm pleased to be awarding these government funded grants today, which will fund innovative, locally led solutions to alcohol addiction up and down the country.
'This work will make a real difference to those most at risk—from people sleeping rough on our streets, to the thousands of children affected by their parents' alcohol problems.'