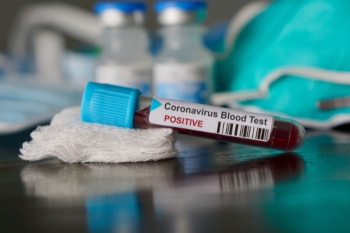 Health and social care workers in Scotland must be prioritized when it comes to testing for Covid-19, Holyrood has announced.
The Scottish government has published guidance for NHS Scotland to prioritise testing to enable health and social care staff to get back to work.
If someone working in the health and care sectors shows symptoms of the coronavirus, then like everybody else they are required to self-isolate for seven days.
However, if a member of their household shows signs of the virus, then everyone who has contact with that individual will have to self-isolate for 14 days.
By prioritising testing for the households of health care workers, the Scottish government aims to reduce the number of days lost through absences.
'It is essential that front-line health and social care staff can remain at work,' said health secretary Jeane Freeman.
'To help to save lives, we must continue to prioritise testing in hospitals. All remaining capacity must be used to ensure that critical staff can return to work as soon as possible.
'Today, I am publishing guidance for the NHS to support use of the testing capacity in our laboratories, in so far as it is not needed for essential care, in order to enable health and social care staff to be back at work when that is safe.'
NHS boards will prioritise in areas 'where the pressure is felt most in their workforce and in social care,' added Ms Freeman.
While one board may have pressures in their midwifery services and so prioritise testing in this group, for example, another may need to prioritise Intensive Care Units (ICU) consultants.