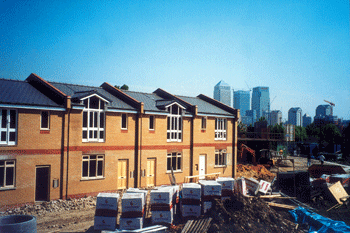 Harrogate BC's housing company will be up and running next month.
The wholly-owned property company will be called Bracewell Homes, it was revealed this week.
Harrogate hopes the company will help the council to be more 'proactive' in providing new housing.
A wider range of homes are able to be developed through companies, including properties for commercial sale.
Harrogate wants to generate more income though rent and indirectly through the New Homes Bonus and additional council tax receipts.
The council will provide equity and an initial loan of up to £750,000, with temporary loans of up to £1m in future.
Bracewell Homes' first developments are expected to be built on two council-owned sites, with the company also looking to build outside the district's boundaries.