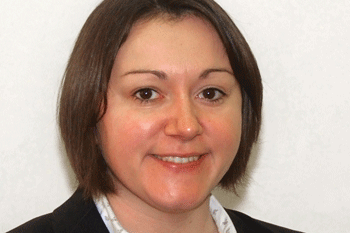 Cllr Claire Kober has announced she will be stepping down from her position as the leader of Haringey Council in light of the controversy surrounding the borough's regeneration plans.
The Labour leader has faced a lot of criticism from the left of her party over the Haringey Development Vehicle (HDV) - a £2bn joint venture between the council and the private developers Lendlease.
The criticism gained more force last week when Labour's National Executive Committee (NEC), which has recently seen the election of three left-wing candidates, requested Haringey put a stop to the HDV.
The HDV, which would have seen £2bn of public land - including council homes, civic buildings and commercial units - placed in a private fund has also been criticised as 'too risky' by the borough's Liberal Democrat opposition.
In her letter announcing that she will be stepping down at the next local elections in May, Cllr Kober said she was 'passionate about both improving education and delivering regeneration'.
In what appears to be an allusion to the controversy surrounding the HDV, she said: 'This is not always a popular or easy path to take but I believe in facing up to difficult decisions rather than retreating to a position that feels safer or more comfortable.
'For too many years in Haringey, there simply wasn't enough focus on providing better quality, safe and secure housing for residents and more sustainable, better paid jobs that enable people to have options and make choices about their own future.
'These are not easy things to deliver, and rarely come without controversy. But taking the easy path is to let down those who need us most. Political issues are rarely binary; solutions are not simply good or bad.'
Cllr Kober, who said she will also resign as chair of London Councils, said she had been honoured to work alongside 'talented and dedicated public servants', people 'whose work often goes unseen but without whom our country would be poorer.'
In a reference to the fact that the left of the party is gaining power and sidelining those on the right, she wrote: 'I am only sorry that many have been denied the opportunity to stand once again – I hope that they can continue to use their talents in future to shape a better future for those who need them most.'
'It is hard to put into words how difficult it has been to reach this decision,' Cllr Kober concluded her article announcing her resignation.
'The last ten years have been an absolute privilege and at the moment, it's impossible to imagine what could match being able to help people and change things for the better in the way that everyone in local government does every day.'