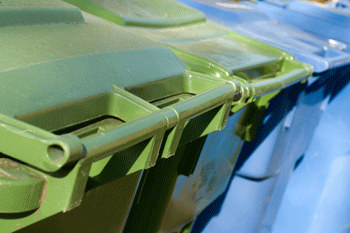 Councils are burdened with a 'disproportionate share' of the responsibility for waste and recycling, and companies should do more to improve packaging, environmentalists say.
Inside Track, a blog hosted by the Green Alliance, has argued we should not blame 'hard-pressed' local authorities for the confusion surrounding recycling. Instead we should address the 'structural problems' that make waste disposal inefficient.
Councils currently spend an estimated £300m per year dealing with waste packaging, but businesses often struggle to use biodegradable materials and manufacturers are often frustrated by an inconsistent supply of recycled materials.
Jonny Hazill, the author of the blog article, recommended councils should standardise recycling collections to improve the quality of the material collected.
He said the councils that did this should have some of their costs covered by the businesses that created the packaging in the first place through redirected producer responsibility payments.
Mr Hazill also suggested councils should be able to charge households who do not recycle properly in order to make it fairer for those who do.
These policies are based on approaches that have worked in other countries, argues Mr Hazill. In Belgium, for example, managing waste packaging costs 25% less per person than in England because of their consistent approach to recycling.