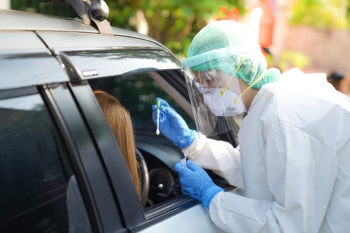 The Government has announced £500m funding to roll out quick result COVID-19 test trials.
The investment will also help set up a new community-wide testing pilot in Salford to explore how regular repeat testing can be made as accessible as possible.
City mayor of Salford, Paul Dennett, said: 'I have been saying from the start of the pandemic that the government needs to entrust resources and control to local authorities to test, track and trace the spread of the virus. We understand our communities better at a local level.
'This work is both an opportunity to develop community testing locally and to support our residents to stay safe, while allowing our economy, schools and social life to stay open.'
The existing pilots in Southampton and Hampshire will also be extended, using a saliva test and a rapid 20-minute test.