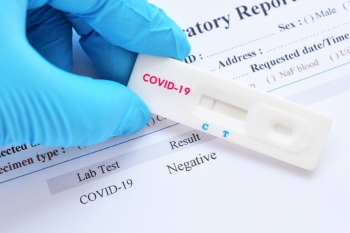 Nearly 70 local authorities in Tier 3 will start community testing programmes from today to help drive down transmission rates.
The Government said the 67 local authorities will received more than 1.6 million rapid-turnaround lateral flow tests.
Over 100 local authorities are expected to run programmes in the new year.
Health and social care secretary Matt Hancock said: 'I am really pleased to announce the first areas embarking on enhanced community testing programmes - after the successful work in Liverpool. With one in three people with coronavirus showing no symptoms, increased community testing is a vital additional tool at our disposal to help identify those who are infected and infectious, but unaware that they might be spreading the disease.
'Community testing will be very important in helping the areas where levels of the virus are highest to drive down infection rates and ultimately will help areas ease tougher restrictions.'