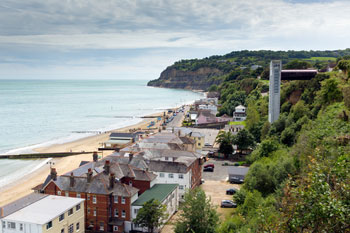 Hampshire and the Isle of Wight have announced they are ready to deliver a devolution deal, but they have rejected the idea of a directly elected mayor.
At the government's request, the southern county has laid out its proposals on issues such as low-cost housing delivery, funding for vital infrastructure, and the local decision making process.
They have, however, rejected Whitehall's request that certain devolved powers be given to a 'metro mayor' arguing that it is suitable for big cities but not for diverse rural areas.
Cllr Roy Perry, leader of Hampshire County Council, said: 'The Government has said many times, as they roll out devolution across England, that there is no one-size fits all model. So what is this obsession with 'Metro-Mayors'?'
Cllr Perry pointed out that in Britain the prime minister is not directly elected but is, instead, drawn from representatives in parliament.
'That is the model,' he says, 'that has been used for devolution in Scotland, Wales and Northern Ireland and it seems to be totally appropriate in England.'
Hampshire and the Isle of Wight, which consists of a partnership of 15 local councils, two Local Enterprise Partnerships and two National Park Authorities, first proposed the devolution deal last August.
Visit The MJ (£) to read about the local and national implications of the drive towards devolution as a landmark Bill gets the green light.