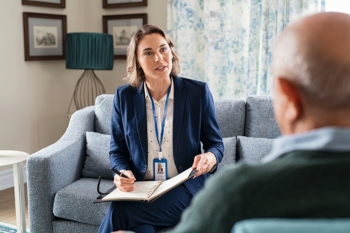 Nearly half (49%) of social workers say they are less likely to stay in their jobs due to excessive workloads, high stress levels and low morale.
A new survey by UNISON found 93% of social workers warned staff shortages were affecting their ability to do their job, with 90% highlighting unmanageable caseloads as a key concern.
Nine out of ten (89%) of social workers also said they were worried about the level of service they are able to provide to the public, with three quarters (78%) saying they have experienced increased stress levels.
Many reported they have faced threats of violence at work, with 44% believing harassment and abuse have increased during the pandemic.
'Unacceptable levels of pressure on social work teams will end up costing lives,' warned Christina McAnea, UNISON general secretary. 'The safety of vulnerable children, adults and their families must be paramount and that can only be achieved with a strong and valued workforce.
'Social workers' skills and interventions keep people safe from harm and change lives. But there simply aren't enough of them to deal with ?increasing demand. New recruits and experienced workers are at breaking point and ?are leaving the profession in their droves.'