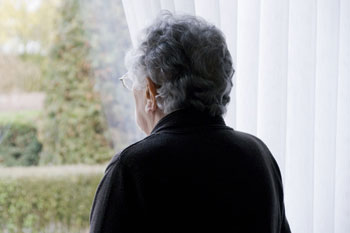 Half a million people over the age of 60 usually spend every day alone, leading to an increased demand on health services, according to new research by Age UK.
The report - No one should have no one: working to end loneliness amongst older people - also outlines the early findings of its pilot programme to tackle loneliness in older people. It found 88% of older people experienced a reduction in in loneliness following a successful Age UK trial.
The pilot scheme included working with people in the community to identify older people at risk of loneliness, developing co-operative networks with professionals, and helping frontline staff to recognise the characteristics of loneliness.
Caroline Abrahams, charity director at Age UK, said: 'This new analysis shows that about a million older people in our country are profoundly alone, many of whom are likely to be enduring the pain and suffering of loneliness.
'That's why the early results of our pilot programme into tackling loneliness in later life are so important: nine in ten older people who were often lonely when they started the programme were less lonely six to twelve weeks later, with many also saying they felt generally happier, more confident and more independent as a result.'
The charity warned that lonely older people are more likely to develop health conditions such as heart problems, depression and dementia.
Age UK is calling for the awareness of loneliness to be built into all councils' strategic functions such as housing and public health, and for more investment to be put into local community resources to support long-term action to help lonely older people.
Responding to the report, chairman of the Local Government Association's Community Wellbeing Board, Cllr Izzi Seccombe, said: 'We have long been calling for loneliness to be recognised as a major public health concern and we support Age UK in calling on MPs to put this important issue on the Government's agenda.
'Loneliness and social isolation have a major impact on people's health and wellbeing. Research shows loneliness can be more harmful than smoking 15 cigarettes a day.'