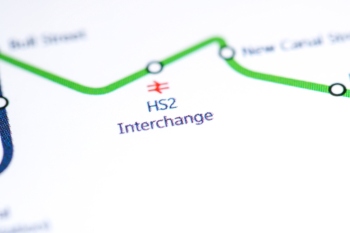 HS2 will cost at least £107bn to complete and its business case is based on unrealistic claims about how many trains could run on the new line, according to the former deputy chair of the Government's review into the scheme.
Labour peer Lord Tony Berkeley, a long-term critic of the high speed rail scheme, claimed in November that he had been sidelined from the review led by former HS2 Ltd chair Doug Oakervee.
He has now published his own dissenting report 'since I disagreed with some of the conclusions of the draft Review and was not given an opportunity to amend it'.
In his report, he claims that 'of the options considered in the Review, the base case for completing HS2 Ltd. is estimated to cost £107bn at 2019 prices'.
His most serious criticism is that 'even before taking into account the much higher scheme costs, the ratio of benefits to costs in the 2017 case is totally false, based as it is on more trains than any other high speed line can operate, on higher speeds, and on trains running full all day with high fare paying passengers than any other high speed line can operate'.
Lord Berkeley states that his best estimate is that the HS2 project has a benefit cost ratio of 'less than 1, possibly as low 0.6 and therefore ranks as poor value for money when using the Treasury Green Book'.
An HS2 Ltd spokesperson said: 'There have been many individual views expressed about the HS2 project, however we await the publication of the Government's official review.'