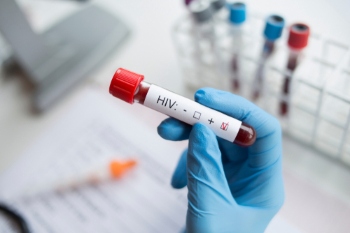 The number of gay and bisexual men with newly diagnosed HIV has fallen to the lowest point in two decades, according to public health experts.
A new report from Public Health England (PHE) has revealed that there were 1,700 new HIV diagnoses in gay and bisexual men in 2019. This figure was 1,500 in 2000 and it reached a peak of 3,214 in 2014 and 2,079 in 2018.
Dr Valerie Delpech, head of HIV surveillance at PHE, said the decrease was down to frequent testing and the use of pre-exposure prophylaxis (PrEP), a pill designed to prevent HIV among high-risk groups.
'In the UK, we have made great progress towards eliminating HIV transmission by 2030,' said Dr Delpech.
'Frequent HIV testing, the offer of PrEP among those most at risk of HIV, together with prompt treatment among those diagnosed, remain key to ending HIV transmission by 2030.'
'Further progress can only be achieved if we also address the inequalities in reducing HIV transmission that exist around sexuality, ethnicity and geography,' she added.
The report also found there were around 1,600 cases in heterosexual adults. This is the same number of diagnoses as was made in 1998, and it marks a 6% fall from 1,664 in 2018 and a fall of 33% from 2,336 in 2014.
Overall, the number of people with a new HIV diagnoses fell by 10% – from 4,580 in 2018 to 4,139 in 2019. There was also a 34% decline from a peak of 6,312 new diagnoses in 2014.