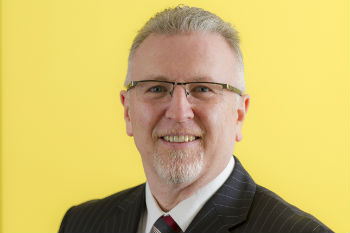 Recent research shows that grey fleets in the UK are at record levels, accounting for 40% of all vehicles on the roads, costing companies more than £5.5bn a year in mileage claims and car allowances.
In the public sector, use of grey fleet vehicles costs £786m per year with the majority of the 1.5 billion miles driven by employees in local authorities, civil service and the NHS. These vehicles emit 447,000 tonnes of CO2 and 1,118 tonnes of NOx.
With few exceptions, grey fleets tend to be poorly managed which is pushing up expenses for local authorities and potentially putting them at risk of prosecution, or being sued for negligence.
Local authorities have a clear duty of care with grey fleet vehicles. Current health and safety regulations require companies to ensure that each grey fleet car is fit for purpose, has a valid MOT, is taxed and insured for appropriate business use and that the driver has a valid driving licence.
If a grey fleet driver is involved in an accident and is found to have an invalid licence or incorrect insurance, or the vehicle has not been kept in a roadworthy condition, a local authority could be held liable.
Furthermore, there are vast amounts of money being paid out in expenses to drivers unnecessarily when other, more cost effective travel options exist. There is clear evidence to show that those organisations that put time and effort into managing their grey fleets and drivers, can make substantial savings in time, money and exposure of risk that more than justify the measures taken.
Traditionally, grey fleet checks have been a no go area for many local authorities and there has been a reluctance to enforce policies on drivers who drive their own vehicles for work.
There are many reasons for this. Some local authorities are simply not aware of the repercussions, whilst others believe that a signed declaration from the employee is sufficient, and some simply feel that their employees aren't driving regularly enough to warrant these checks. There is also an element of fear of causing negative reaction from Unions and employees, because of the perceived intrusion into personal information.
Many local authorities do not carry out the required checks neither do they complete any external referencing to validate the information provided by the grey fleet driver. Grey fleet vehicles are typically over seven years old and therefore are less reliable, less environmentally friendly than a newer model and data is rarely collected, or stored, on servicing and maintenance and indeed the vehicles themselves. In fact, the BVRLA's research shows that the average grey fleet car was older (typically 8.2 years old), more polluting, less well maintained and therefore potentially more dangerous than any of the alternatives.
The majority of local authorities have chosen a course of minimum intervention, or to ignore their grey fleet altogether. But a change of attitude is apparent. Increases in the levels of fines for health and safety breaches together with risk reduction initiatives, have raised the grey fleet profile once again. The need to drive through savings in the business travel expenses budget, means that grey fleet management is rapidly escalating up the public sector agenda.
The obligations owed to the grey fleet driver include:
• An obligation on the employer to take such steps as are reasonable in the circumstances to ensure the safety of all their drivers and other road users, having regard to the nature of the risk and likelihood of harm.
• Road traffic legislation requires the driver to be correctly licensed, as well as setting minimum standards for the roadworthiness of a vehicle, including its maintenance, taxation and appropriate insurance. All this requires is for a responsible employer to put a policy and process in place to check that even where employees are driving their own vehicles, they are legitimate, legal and safe on the road.
• Both employer and employee may be subject to express, or implicit obligations in a contract of employment, or subject to company policies in the conduct of their employment. This would include using equipment such as a 'vehicle' and other items being used in the course of their employment.
• The Health and Safety at Work Act 1974 imposes obligations on the employer and employee to take all reasonable and proportionate precautions to mitigate risks; this includes 'driving at work' irrespective of vehicle ownership. As noted earlier employers should ensure the driver is properly qualified to drive their vehicle and that the vehicle is safe and roadworthy.
• Seriously negligent employers may be criminally liable for corporate manslaughter where senior management are considered culpable in the death of an employee or member of the public. This could include negligently allowing a person to drive a vehicle known, or suspected to be dangerous, or unfit for work.
Richard Brown is MD of Licence Check