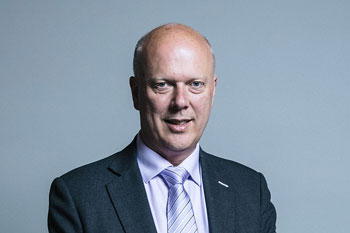 Local authority leaders have told the Government that a recently announced £350m funding boost to help improve local roads should not be viewed as an alternative to long-term investment.
The Department for Transport announced over the weekend that two sets of funding, totalling £348m across four years, will be available for local authorities to bid for to tackle issues on major local roads.
The first pot of investment, the Challenge Fund, will be available for this year and the next, with just under £200m on offer. The Pinch Point Fund, the second pot, will be available in 2021/22 and 2022/23 and totals £150m.
'Local roads are the backbone of the transport network for drivers up and down the country, but we know that some aren't up to the standard they need to be,' said transport secretary Chris Grayling.
'Whether it's congestion or quality, we need to empower local authorities to invest in these roads and make journeys safer and stress-free.
'That's exactly what this funding will do – over four years we're providing more than a third of a billion pounds to make sure local authorities have the cash they need to make this a reality.'
The Local Government Association's transport spokesman, Cllr Martin Tett, welcomed the announcement but warned that funding for local roads was still behind that for national roads.
'It is not right that the Government spends 43 times more per mile on maintaining our national roads – which make up just 3% of all roads – than on local roads, which are controlled by councils and make up 97% of England's road network,' he said.
'With councils losing 60p out of every £1 of central Government funding since 2010, the new Prime Minister needs to use the forthcoming Spending Review to give councils the long-term funding they need to deliver well-maintained roads.'