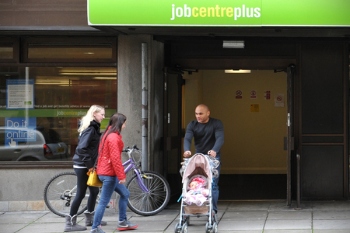 A Government scheme for helping young people into employment during the pandemic has been 'chaotic' and has failed to support as many people as first predicted, a PAC report has concluded.
The Department for Work and Pensions (DWP) introduced the £1.9bn Kickstart youth employment scheme as part of the 'Plan for Jobs' announced in July 2020. The scheme was forecast to support 250,000 people into work.
A Government spokesman has insisted that the scheme has 'categorically delivered'.
However, a new study by the Public Accounts Committee (PAC) has revealed that the DWP is now forecasting that Kickstart will only support 168,000 people into work and will cost £1.26bn.
It also criticised the scheme for a 'chaotic' early delivery and for neglecting 'to put in place basic management information that would be expected for a multi-billion-pound grant programme'.
The PAC highlighted the fact that many of the young people who signed up for Universal Credit at the beginning of the pandemic had not benefitted from the Kickstart scheme, and that the DWP could not explain why this was the case.
The committee also said that the DWP does not know what employers are providing with the £1,500 employability support grants they get for each young person they take on through the scheme.
'There are very unfortunate similarities across Government's COVID response schemes: rushed implementation and too little track kept of whether a scheme was delivering what it promises – even given the unprecedented pressures at the start of the pandemic,' said PAC chair Meg Hillier MP.
'In this case the department simply has no idea whether this scheme was worth the money, not least because it has little idea what was delivered for it.
'DWP set up a scheme with good intentions but with no proper way of measuring its success for young people seeking work. It enabled employers to spend money for placements with no method of recovery if the job did not last.
'Employers were frustrated by how hard it was to find suitable candidates for the jobs they created – and ultimately the scheme reached far fewer people than predicted.'
Responding to the PAC report, a Government spokesperson said: 'Kickstart has categorically delivered, giving more than 130,000 young people opportunities to work, earn and improve their prospects.
'It responded to extraordinary circumstances at unprecedented pace, as part of the wider Plan for Jobs which has defied forecasts of unemployment rising to 12% – the headline rate is actually 4.1%. We will consider the PAC's conclusions as we continue our mission to get people into work so they can take home more money.'