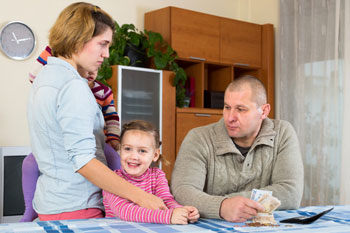 GMB has urged the Government not to cut in-work tax credits as part of its reductions in welfare spending, warning this could have 'devastating' effects for 3.3 million families.
GMB said cuts to Child Tax Credits and Working Tax Credits would see 3,277,300 families lose £40 from their weekly income. Of these families, around half are part-time workers.
Paul Kenny, GMB general secretary, said with the Government proposing £12bn cuts to welfare spending, working tax credits are 'in the firing line'.
'A cut of £40 per week on average would have a devastating impact on the household incomes of 3.3 million families that go out to work,' he said. 'However cuts of such severity would only go half way to the £12 billion proposed cuts.
'The quicker the Government rules out cuts to in- work tax credits the better it will be for these 3.3 million families.'