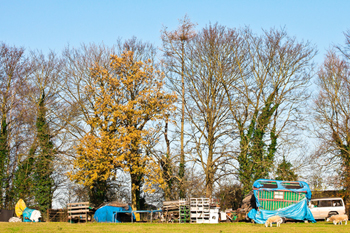 The Government is to review how local authorities can deal with unauthorised caravan sites and developments more effectively.
The review of the law and powers to deal with illegal traveller sites has been announced today by housing minister Dominic Raab.
Latest figures show that 16% of all caravans – around 3,700 – are on unauthorised sites.
'The vast majority of the travelling community are decent and law-abiding people. But, we are particularly concerned about illegal traveller encampments, and some of the anti-social behaviour they can give rise to,' said Mr Raab.
'We must promote a tolerant society and make sure there are legal sites available for travellers, but equally the rule of law must be applied to everyone.'
The consultation covers police and local authority powers, court processes, government guidance, the provision of legal sites, and the impact on settled and nomadic communities.