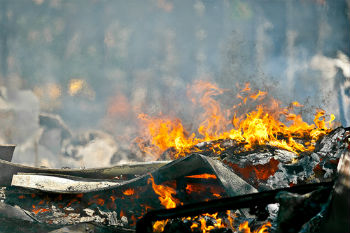 Fire doors from five suppliers have failed to meet minimum safety standards, according to government inspectors.
The findings followed an investigation by the Ministry of Housing, Communities and Local Government in the wake of the Grenfell disaster last year in which 72 people died.
The government says the investigation has highlighted 'broader potential failings within the industry' and pledged to take immediate action.
The communities and housing department is writing to all building control bodies underlining the need to check that existing building regulations guidance on new fire door installations is followed.
The guidance sets out the tests which should be performed – including testing doors on both sides – in order to meet building regulations requirements.
Communities secretary James Brokenshire has instructed major fire door suppliers to meet this week and agree a clear plan of action to tackle the failings which have been identified, with weekly reports on progress.
Mr Brokenshire said: 'I want to see a clear plan of action to rectify existing problems and ensure such failures are not repeated in the future.'