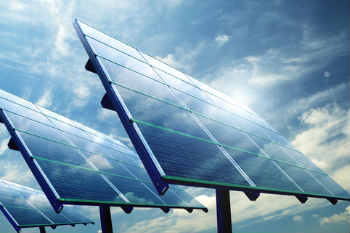 Car parks and Government buildings could be soon turned into 'solar hubs' as part of efforts to boost PV rollout, ministers have outlined.
Aiming to move emphasis for growth away from solar farms and instead to the UK's 250,000 hectares of south facing commercial rooftops, the Government's first Solar Strategy proposes to roll out panels across local sites including supermarkets and factories.
'There is massive potential to turn our large buildings into power stations and we must seize the opportunity this offers to boost our economy as part of our long term economic plan,' Energy minister, Greg Barker, said.
'Solar not only benefits the environment, it will see British job creation and deliver the clean and reliable energy supplies that the country needs at the lowest possible cost to consumers.'
Further initiatives from the Department for Education will also encourage deployment of PV on school buildings alongside energy efficiency improvements.
Education secretary Michael Gove said: 'Solar panels are a sensible choice for schools, particularly in terms of the financial benefits they can bring.'